About Us
JINHUA HENGLI VEHICLE CO.,LTD
KKE factory and company is located in China, With more than 10 years of production experience, the company has more than 200 employees, including experienced production workers and sales teams. The production equipment used by KKE comes from Chinese high-tech The enterprise is in a leading position among the peers.
KKE Category  (Please click here and you will get more information anout KKE company and products)
KKE always puts quality in the first place of its products, and we continue to listen to customers' opinions, which is very important.
Dirtbike and Supermoto Wheels Set Show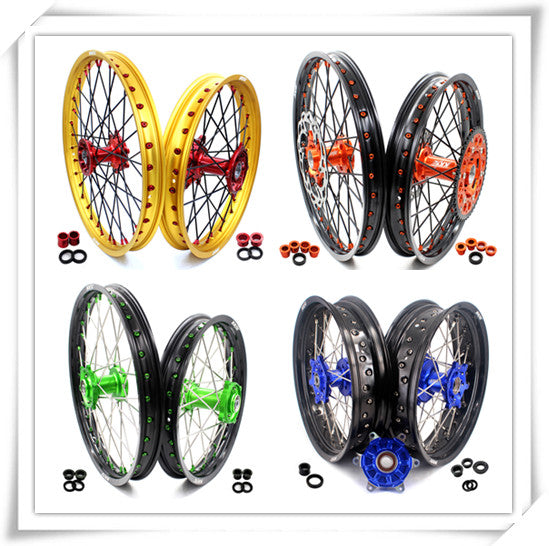 KKE is a very professional, efficient and high-quality company, focusing on R&D, production and sales of CNC & CAST wheels set, especially for Honda, KTM, Yamaha, Kawasaki, Suzuki, Beta, TM, GAS GAS, Husqvarna and Husaberg.
Tubeless Wheels Set Show
In new product development, we have developed several series of tubeless wheels set compatible with street bike, such like BMW F700GS, F750GS, F800GS/Adventure, R1200GS/Adventure, B-Nine-T and Scramble; as well as Ducati Scramble Honda Africa Twin and CB500X.
Certification
Motorcycle Expo.